Simone Parris – Co-Founder & Chef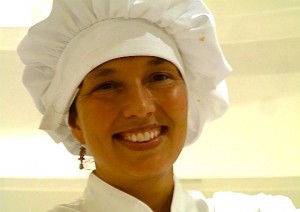 I
have dedicated my life to cooking and creating community – both of which help us all to enhance our lives through health and nourishment of the body, mind and soul.
Simone'
s Kitchen
is the next phase of this dream. For me, good food should be delicious while also promoting your optimal wellbeing. It may sound like a cliché but if we only eat for the senses using strictly our taste buds as a guide, or only eat intellectually counting nutrients and calories, we are missing so much of what food is really about. In my cooking the objective is to create delicious plant-based meals that increase health and longevity, increase awareness as they nourish. I see cooking as an art. In this craft I love to use the freshest organic ingredients emphasising grains, beans, sea and land vegetables, fruits, nuts and seeds to create a balanced wholesome cuisine with a wide variety of flavours, tastes and textures to delight the senses!
Read More
Alistair Smith – Co-Founder & Manager
A
lthough not a chef by trade, having worked in the wholefoods arena for over 15 years, he has a deep appreciation for the benefits of a plant-based diet. He also has a depth of experience with managing restaurants and catering, and will be responsible for the front of house at Simone's Kitchen as well as the behind the scenes business aspect, enabling the chefs to do what they do best – cook! Alistair has previously run bars and restaurants in both London and Amsterdam. His time these days is otherwise taken up by his young son, Lowie!